Click to check out all the Latest and Past Swaps!
SWAPPER'S GUIDELINES
Click here for all of our free patterns and be sure to scroll to bottom of page
to find JOC's Hitty printies and tutorials
Being a Member of Hittygirls is a Privilege, Not a Right
Click Here for our Rules of Participation in the Hittygirls at Groups.io.
Hittygirls United Federation of Hittygirls Regional Club Pages
Is there one near you?
Hittygirls E-mail Discussion Group Club Pages
Hittygirls
Hittygirls_Real_Life
HittysKnittys

MISSING
Sequoia, Janet Cordell's personal Hitty, has disappeared
and is believed stolen from the Dayton Woodcarving Show, November 9, 2013.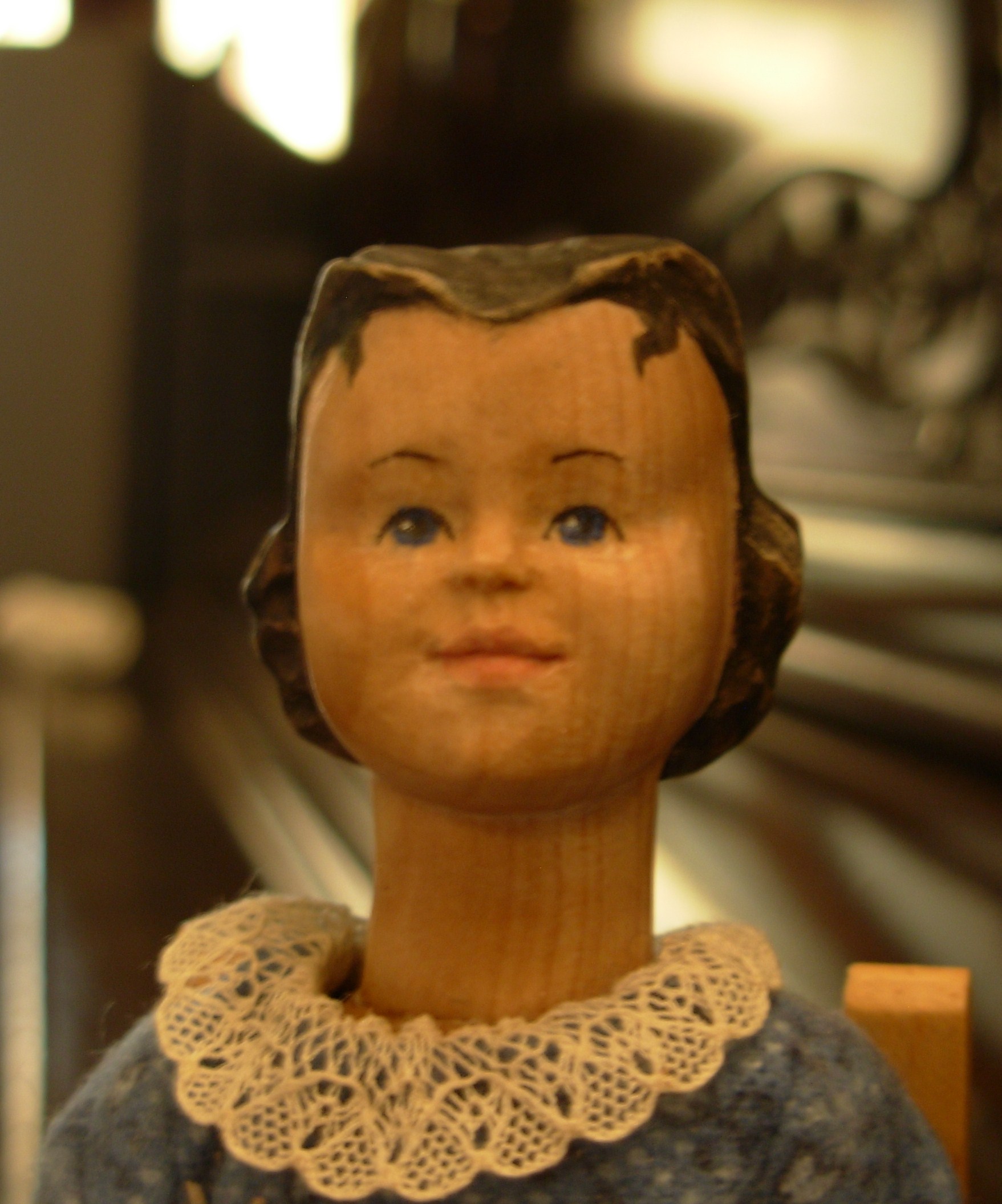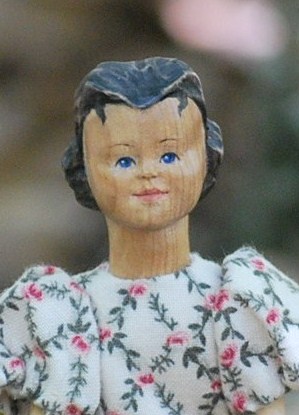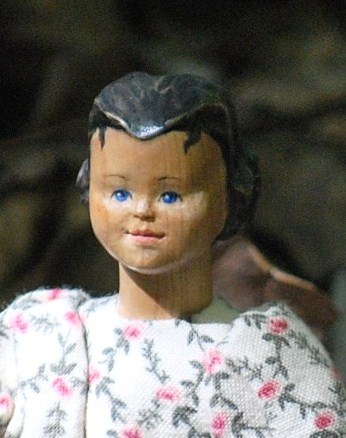 Sequoia is hand carved of Rowan wood, is 6" tall, and was last seen wearing a dark blue dress
with a flower print and tatted lace collar made by Kay DeMattei. (See photo on left) We are asking all who love
these wooden dolls to not only keep an eye out for Sequoia online in posts and auctions,
but to post this information to your own social media sites such as Facebook or personal websites,
and to use any other ideas you may have. Because this happened so far from home,
the dissemination of information is probably the only tool that will have results.
Please mention that

no questions will be asked

, and Janet only wants the doll returned.

Her phone number is 479-790-1872, and she can be reached through her website, http://www.janetcordell.com.
Janet has posted a Sequoia page on her website for downloading pictures for posting, and also is looking
for other good search ideas, if anyone has them, for bringing Sequoia home.
Would you like to help keep hittygirls.com up and running?

Click on the PayPal button to donate a small sum
for the web hosting, upkeep, bandwidth, postage, and web site expenses.